Brooklyn Winery Riesling and Neiss Spatburgunder Vogelsang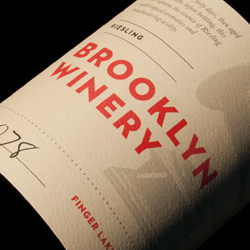 Yes, Brooklyn Winery. On North 8th Street in Williamsburg the team at Brooklyn Winery is making some delicious, small production red, white, and rose from vineyards in the Finger Lakes, California, and Long Island. This dry Riesling is made from fruit from a single vineyard in the Finger Lakes – immediately after harvest the fruit is brought down to the city where it is sorted, pressed, and fermented in stainless steel tanks at the wine bar/winery hybrid. It's a bright, refreshing white that is perfect for the arrival of warmer weather, and suited to a wide variety of foods. If you find yourself on the other side of the East River, drop in for a glass – they offer several tours each weekend and explain the winemaking process. They also host a pretty mean wedding – ask my wife, we had ours there. Keep an eye out for their Zinfandel on our shelves in the California section.
Buy Now!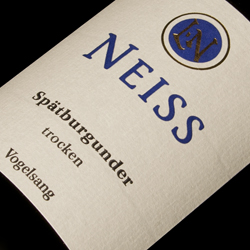 This one is perhaps a little unexpected. For most people, Germany is synonymous with white wine, but there is also a history of red wines as well – in fact, Pinot Noir is believed to have originated about 2,000 years ago in the area along the border of northeastern France and Germany – though no one knows which side of the line it first appeared on. This is a single-vineyard Pinot (called Spatburgunder in Germany) comes from the Pfalz region, a bit farther south than the famous Riesling-centric regions along the Mosel, Saar, Rhine, and Nahe rivers. This is a great, affordable example of a cooler climate red – a balanced ripeness to the wine gives it an elegant texture, along with red fruits and a touch of herbs. A delicious warm-weather red for when you want something a little lighter.
Buy Now!