Domaine Massiac Viognier and Ransom Jigsaw Pinot Noir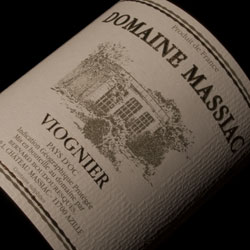 Viognier tends to be a forgotten grape variety, and that's why I'm going to highlight this wine this month. Domaine Massiac, located in the Languedoc region of Southern France, is producing a fine Viognier at an everyday price. For those of you unfamiliar with this grape, here is a great introduction to it. Your nose will pick up a beautiful aromatic quality, reminiscent of fresh cut flowers as you lift the glass to take your first sip. This follows through on the palate along with notes of light stone fruits and a crisp acidity. A great pairing for seafood as well as lightly spiced dishes (think Thai or Indian cuisine). If you give this a try and love it, do yourself a favor and treat yourself to a bottle of Condrieu at some point, you won't be disappointed. (Condrieu is an appellation in the Rhone Valley known for producing the top expression of Viognier).
Buy Now!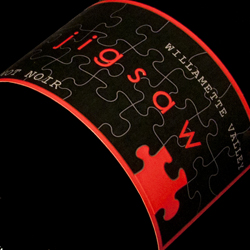 As the weather gets warmer, the big heavy reds we drank all winter long become a bit too much to handle. Here we have a light Pinot Noir from the Willamette Valley in Oregon. This wine shows pretty cherry fruit with notes of crushed raspberries. Backing this fruit is a light tannin structure along with hints of earth and minerality. The lengthy finish on this wine keeps you coming back for more, and at less than 12% alcohol by volume (especially compared to some California Pinot Noirs which can reach upwards of 15% ABV) you won't regret having opened that second bottle come the next morning. The Jigsaw Pinot Noir certainly puts to rest the myth that screw cap wines are inferior to those under cork!
Buy Now!