Tomorrow, Friday, May 11, from 6:00 to 9:00 p.m. Enrique Ibañez from IPO Selections will be with us in the store pouring tastes of two wines from one of our favorite Loire valley producers Domaine Catherine & Pierre Breton. Both wines will make for excellent options, red and white alike, as the warmer weather approaches: a young, dry Vouvray, and a Cabernet Franc that will drink great with just the slightest chill.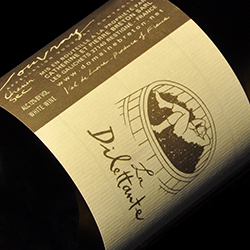 Domaine Pierre & Catherine Breton Vouvray "La Dilettante" 2010
While most of the winemaking and cellar responsibilities at Domaine Breton rest on Pierre's shoulders, Catherine makes a series of cuvées bearing the name "La Dilettante" – the Dabbler. This Vouvray, 100% Chenin Blanc from a plot of 50-year old vines, is vinified in stainless steel and fermented dry, made in a style meant for earlier drinking – perfect for the approaching summer weather.
Buy for $24.99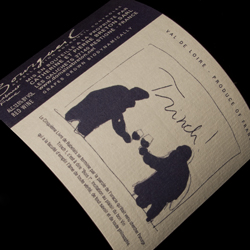 Domaine Pierre & Catherine Breton Bourgeuil "Trinch" 2010
"Trinch!" is a German expression – the meaning "Cheers!" and a favorite saying of Rabelais. A fitting name, as this Cabernet Franc is incredibly easy to drink. The vines for this Bourgeuil are on the younger side – making for a wine that is more accessible in youth – but are farmed in accord with the same organic/biodynamic principles which are the standard at Domaine Breton.
Buy for $20.99