2010 Bordeaux Vintage Reports by Appellation
2010 Bordeaux Vintage Reports by Appellation
Since the weather has been so chaotic, I chose a wine that goes well with both hot and cold days. Gamay-based wines are easy to drink and very good as aperitifs. There are aromas of fresh red fruits and floral notes. When it is hot out, these wines are great with a slight chill. Also, we just acquired some of the last cases of this 2009, which was considered the best vintage Beaujolais had seen in decades. The Fessy Beaujolais Villages will be perfect after a long day of work for a relaxing evening.
Buy Now!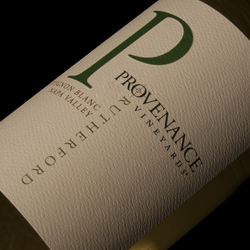 Provenance Vineyards
Sauvignon Blanc 2010
The sun is here, what would be better than a nice cold Sauvignon Blanc to enjoy with your friends? One of our newest arrivals is the Provenance Rutherford Sauvignon Blanc which is crisp, has dry flavors of tropical fruit and lemon meringue. It has a nice fresh acidity which is good for an aperitif or a drink in the park. Seriously, do not hesitate to consume it under the sunshine, there are few things more restorative than a glass of wine outside on a warm day…
Buy Now!