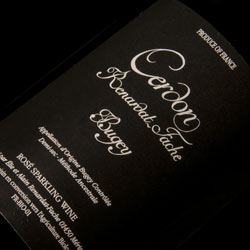 Renardat-Fache "Methode Ancestrale"
Cerdon Bugey
As my previous picks can attest, I am a sucker for sparkling. This semi-sweet (demi-sec) rose wine from Bugey, a tiny appellation half way between Lyon and Geneva, is very unusual but totally pleasurable. A very delicate wine made mostly of Gamay with about 15% Poulsard has berry scents, and a refreshing taste. It balances lightness and sweetness, while being interesting and thought provoking, and unquestionably delicious. The sparkler is less fizzy than champagne and has a low alcohol level which makes it perfect for porch sipping (or since we are in NYC the perfect fire escape wine). It pairs well with spicy dishes, as an aperitif, or a perfect ending to any meal.
Buy Now!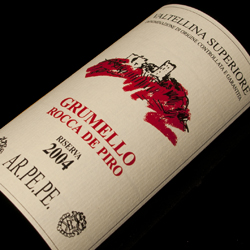 Ar. Pe. Pe.
Grumello Rocca de Piro 2004
Everyone always asks what is my favorite grape, and without hesitation I always reply: Nebbiolo. Nebbiolo is best known as the grape used to make Barolo and Barbaresco, but it's also grown in other areas of Northern Italy. Grumello is a small subzone in Lombardy, in the DOCG of Valtellina, high in the alps near the Swiss border. Made from 100% Nebbiolo, this is not as bold or plush as a Barolo, but more elegant and feminine with the finesse of French Burgundy. The alpine altitude allows the wine to develop a vibrancy, complexity, and delicate tannins; while maintaining the classic Nebbiolo aromas of black tea, geranium and sweet berries. A great wine that will go with everything from swordfish to red meat dishes.
Buy Now!