Join us on Friday, February 16th from 5 pm to 8 pm at our store for a tasting of two Cru Beaujolais from Daniel Bouland.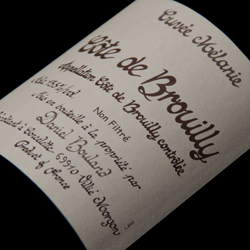 Daniel Bouland
Cote de Brouilly
Cuvee Melanie
2010
For out and out charm it would be a tall order to beat this Cote de Brouilly. Bright, with a lovely floral character on the nose, and juicy, there's just so much here to like that it's hard not to. If wines were people, this would be that friend everyone has who effortlessly walks around at parties striking up conversations with everyone.
Buy for $22.99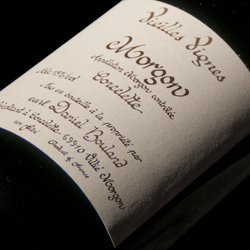 Daniel Bouland
Morgon Corcelette 2010
Assembled from a single parcel of very old Gamay vines, this Morgon perfectly encapsulates the power of the appellation in an uncommonly elegant package. Packed with fruit, and possessing a lively intensity, this Morgon Corcelette also has a smoky undertone, probably due to the hugely concentrated fruit yielded by vines this old.
Buy for $23.99