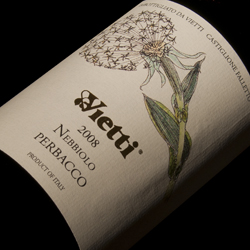 Vietti Nebbiolo Perbacco 2008
Any fan of Piedmont wines knows it can take years or even decades for many a Barolo to age, but the 2008 Perbacco, by master vintner Alfredo Curado, though youthful, is drinking well now. Full of rich red fruits and the classic aromas of violets, tar, and earth. A great accompaniment for richer, wintry dishes like roasts and steak. – Milton
Buy Now!

Parigot & Richard Cremant de Bourgogne Blanc de Blancs
My resolution for the new year is to drink more sparkling wines!! So I am starting off on the right foot by going with this cremant by Parigot. Mostly Chardonnay with a touch of Aligote, this has plenty of richness along with a crisp, racy quality. Tasted blind it could easily pass for Champagne. – Milton
Buy Now!